Concert le 10 juin 2013 au Sunside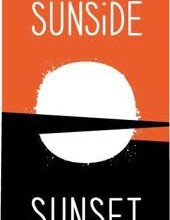 Concert pour la sortie du dernier album
Sortie de l'album "On the road to Lee Morgan" le 3 juin 2013.
Vincent Payen (trompette), Olivier Laudrain (sax), Laurian Daire (piano), Sébastien Maire (contrebasse), Laurent Locuratolo (batterie).
Premier album en tant que leader du trompettiste Vincent Payen (C2C, Hocus Pocus, Electrodeluxe, Nina Attal…). En quelques mots, Vincent Payen s'est forgé une solide réputation sur la scène jazz groove hexagonale. Entouré de musiciens chevronnés, il rend hommage à une des plus grandes figures du hard bop : Lee Morgan. Swing à l'extrême.
60, rue des Lombards – Paris 1er
Infoline +33 (0)1 40 26 46 60